Pharmaceutical Microbiology
Microbial genomics of multidrug-resistant pathogens in the One Health context
Detailed characterization of ESBL-producing Escherichia coli from human, animal and environmental sources in Africa
Examination of meat, feces and water samples for multidrug-resistant bacteria
Microevolution and transmission of multi-resistant germs
Non-resistance factors of multidrug-resistant pathogens such as biofilm formation, motility, bacterial fitness and tenacity, and their drug susceptibility
Examination of wild birds for ESBL-producing Enterobacteriaceae
DISPATch_MRGN - Disarming pathogens as a different strategy to fight antimicrobial-resistant Gram-negatives
Funder: BMBF
Funding number: 01KI2015
Funding amount : 2,047,641.53 €
Duration: November 2020 – October 2025
The aim of this research project is to identify and investigate success features of pandemic, antibiotic-resistant Escherichia coli and Klebsiella pneumoniae in order to develop innovative anti-infectives strategies.
By using a wide range of methods that include bioinformatics, microbiology and pharmaceutical biology, we plan to turn our basic research directly into application transfer. In cooperation with internal and external experts from the aforementioned areas and the industry we expect to identify bacterial targets for alternative anti-infectives and to find suitable active compounds. This approach aims to disarm and thus fight infectious, gram-negative pathogens. The spread of these germs is one of the biggest challenges to the global health system.
KEAnI - Holistic system for the rapid establishment of an antibiogram for nosocomial infections
Subproject: Development and validation of a blood culture method in a microfluidic scale
Funder: BMBF
Funding number: 13GW0424B
Funding amount : 406,000 €
Duration: January 2020 – December 2022
Bacterial infectious agents that cause sepsis must be diagnosed, defined and treated in the shortest time possible. The therapeutic success depends largely on diagnostic speed. KEAnI focuses on the development of a technology for the rapid establishment of an antibiogram for nosocomial infections. In cooperation with two SMEs (MEDIPAN GmbH and GA Generic Assays GmbH), the University Hospital Greifswald and the Brandenburg University of Technology Cottbus-Senftenberg, a rapid antibiotic resistance test for sepsis patients will be developed in this project. This enables the direct transfer of research knowledge into therapeutic and economic utilization and application on patients.
Subclinical bovine mastitis: Significance of the teat canal microbiome and its interrelation with constituents of the human microbiota (NO-MASTITIS)
Co-operation partners: HZI Braunschweig, University Medicine Greifswald, FLI Riems
Funder: HZI Fonds
Funding amount: 15,000 €
Duration: January 2021 – December 2021
Bovine subclinical mastitis is the most frequent disease of dairy cows and associated with high economic losses, however, its pathogenesis is not sufficiently understood. Breaching the mammary epithelium in the teat canal (TC) by pathogenic microorganisms followed by intra-mammary infection is the main cause of mastitis. Yet, this is physiologically prevented by a diverse range of TC-colonizing commensal bacteria allowing to resist colonization by pathogens. However, we hypothesize that routine contacts with human microbiota during milking processes may lead to dysbiosis that negatively affect the protecting TC ecosystem. Moreover, antibiotic treatment, disinfection and feed supplements favor co-selection of antibiotic-, biocide- and heavy metal-resistant strains, which may serve as hidden reservoir for (multi-) drug resistant organisms (MDROs). Fitting into the one-health-concept, we will extensively analyze the TC microbiota of healthy and diseased dairy cows by culturomic and genomic approaches to clarify the SM pathogenesis and to analyze the spread of antibiotic-, metal-, and biocide resistances in dairy farming. This pilot project will provide the basis for mastitis prevention and future comparative investigations on the TC microbiota under different husbandry and hygienic conditions and on its interaction with the barn and pasture environment.
Reduction of environmental pollution by antibiotic-resistant bacteria via gut decolonization of animals and humans using combined pre- and probiotic interventions (PreProBiotics)
Co-operation partners: HZI Braunschweig, University Medicine Greifswald, FLI Riems
Funder: HZI Fonds
Funding amount: 83,338 €
Duration: December 2020 – November 2021
Multi-drug-resistant pathogens (MDR) have been identified as an increasing threat to humans and animals worldwide. Besides the identification and development of new antibiotic compounds, the exploration of alternative strategies not requiring the use of antibiotics gains considerable importance. Among these potential alternatives, microbiota-based decolonization approaches have delivered promising preliminary results. However, decolonization of Gram-positive MDR bacteria is seemingly easier to achieve than decolonization of multi-drug-resistant Gram-negatives. Also promising are specific natural compounds possibly exhibiting significant antibacterial activity such as polyphenols and tannins. The combination of these plant-based compounds with probiotic bacterial species could help to decolonize the gut of animals with MDR pathogens and facilitate the reestablishment of colonization resistance. We aim to identify microbiota consortia that successfully compete with MDR bacteria in the gut lumen and plant compounds that elicit bactericidal activity against MDR pathogens and thus, in combination, enable decolonization of these pathogens. Using stool samples of wild and matching farm animals (e.g wild duck vs. brood duck; ruminants vs. dairy cattle; wild boar vs. fattening pig) we first aim to assess the level of colonization resistance (CR) against MDR pathogens by spiking stool samples with marked MDR bacteria such as ESBL-producing E. coli, carbapenem-resistant K. pneumoniae and MRSA and screen the proportion of MDR bacteria by selective plating of stool samples on antibiotic plates. In parallel, stool samples of the same animals will be spiked with both bioactive plant-based natural compounds (phenols and tannins) and assessed for their levels of CR using the same in vitro stool assays. Second, we aim to isolate specific competing probiotic strains from "MDR-clearing" samples, and third, evaluate these new therapeutics to decolonize the gut of MDR carrying farm animals including in-depth whole-genome sequence and initial mode-of-action analysis of selected bacterial strains.
SORMAS goes One Health: Water-based Outbreak Prediction in Peri-Urban Africa (SORMAS-WOPPA)
Co-operation partners: HZI Braunschweig, FLI Riems, Africa
Funder: HZI Fonds
Funding amount: 33,500 €
Duration: December 2020 – November 2021
The One Health approach is highly relevant for solving challenges in the different disciplines of human- and animal health. Multiple countries use the Surveillance Outbreak Response Management and Analysis System (SORMAS) successfully for the surveillance of human pathogens. SORMAS is a mobile eHealth system that organizes and facilitates disease control and outbreak management in addition to disease surveillance and epidemiological analysis. Yet, current infectious disease surveillance systems generally employ strategies to monitor communicable diseases at a time point when they already occur in a given population and management is applied to fight the emerging outbreak. It would strengthen SORMAS further to include One Health aspects and to target microorganisms that have the potential to impact human and animal health at the source of infection before a disease establishes. While environmental water samples have already been used to monitor biodiversity as well as terrestrial and aquatic pathogens, data are rarely linked to veterinary and public health surveillance systems. Water samples provide an easy-to-handle matrix for laboratory analyses, they accumulate microbes that circulate at the human-domestic livestock-wildlife interface often before disease outbreaks are reported and combine early detection with reliable and standardized laboratory-based investigations. Even the resistome can be monitored. Since all microorganisms share the presence of nucleic acids, it is obvious that the application of high-throughput sequencing methods provides new and promising avenues for public and veterinary health monitoring. While metagenomics from environmental DNA (eDNA) do not provide information about disease progression or biological relevance, they offer an unbiased and comprehensive insight into the diversity of microbes in a given ecosystem. An automated monitoring and subsequent management of water sources in peri-urban Africa would tackle diseases before they manifest in humans or animals. In this study, we aim for the conceptualisation of the incorporation of environmental signals into SORMAS. Since the software has already been integrated into the national public health surveillance system in Ghana, we team up with our long-term collaborator at the Kumasi Centre of Collaborative Research in Tropical Medicine (KCCR) at the Kwame Nkrumah University of Science and Technology (KNUST), Dr. A. Sylverken. Our objectives are a) the conceptualization of the incorporation of environmental signals into SORMAS serving public and veterinary health outbreak prevention and b) establishing baseline data and novel insights into the depth of microbial diversity and candidate pathogens for epidemics in peri-urban Africa with the goal to use those data for consequent surveillance of water sources.
IFZO Fragmented Transformations - Sustainability in the Baltic Sea region: The ecosystem Baltic Sea as nucleus of a regional integrating sustainability transformation?
Antibiotics and resistant germs in the Baltic Sea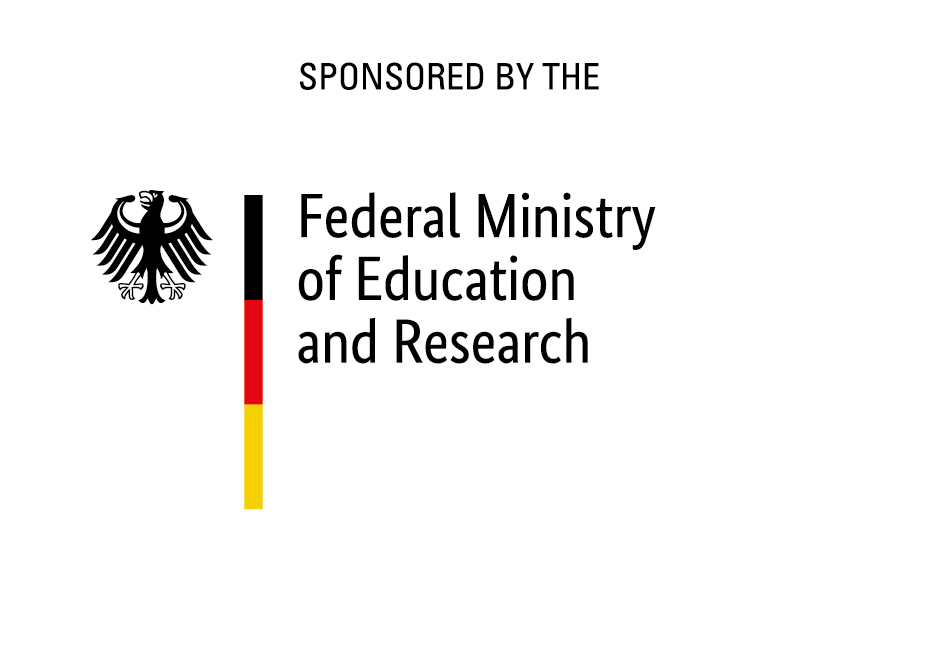 Funder: BMBF
Funding amount: 264,655 €
Duration: June 2021 – May 2026
The IFZO sub-project on the entry of substances into the Baltic Sea and the spread of antibiotic-resistant E. coli aims to expand the scientific basis of the sustainability transformation in the Baltic Sea region in an area that has not yet been comprehensively investigated. In addition to investigating the change in behavior in the context of the Baltic Sea literacy concept, necessary gaps in knowledge must be closed in order to enable appropriate behavior. In close collaboration with the University Medicine Greifswald and the Friedrich Loeffler Institute, antibiotic residues and the presence and effects of antibiotic-resistant germs (ESBL-producing E. coli) are monitored along the route from the clinic via the sewage treatment plant to the Baltic Sea in accordance with the One Health approach. A consolidation of knowledge in this research field also serves as an important component for the transformation of the Baltic Sea area into a sustainable region.